Here's what was in the September 2021 boxes.
ABOUT THE BOXES
There are 3 sizes to chose from:
Along with books that highlight Black, Indigenous, and People of Color (BIPOC), each box also comes with goodies from BIPOC creatives.
BRIGHT Box (regular)
The BRIGHT box included:
(1) copy of The Closest I've Come by Fred Aceves.
A coming of age story centering Latinx youth.
Full synopsis:
The Closest I've Come is a must-read from talented first-time author Fred Aceves, in the tradition of Walter Dean Myers.
Marcos Rivas yearns for love, a working cell phone, and maybe a pair of sneakers that aren't falling apart. But more than anything, Marcos wants to get out of Maesta, his hood, away from his indifferent mom and her abusive boyfriend—which seems impossible.
When Marcos is placed in a new after-school program, he meets Zach and Amy, whose friendship inspires Marcos to open up to his Maesta crew, too, and starts to think more about his future and what he has to fight for. Marcos ultimately learns that bravery isn't about acting tough and being macho; it's about being true to yourself.
The Closest I've Come is a story about traversing real and imagined boundaries, about discovering new things in the world, and about discovering yourself, too.



1 bookmark from Zella and Co. WEBSITE. INSTAGRAM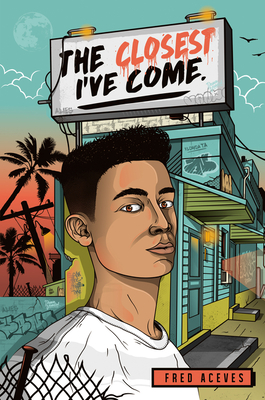 VIBRANT Box (large)
The VIBRANT box included everything in the BRIGHT box along with:
(1) copy of Yolk by Mary H. K. Choi. WEBSITE
Full synopsis:


Selling over 100,000 copies in India, where it was published first in the original Tamil and then in a celebrated translation by Penguin India, Perumal Murugan's One Part Woman has become a cult phenomenon in the subcontinent, captivating Indian readers and jump-starting conversations about caste and female empowerment. Set in South India during the British colonial period but with powerful resonance to the present day, One Part Woman tells the story of a couple, Kali and Ponna, who are unable to conceive, much to the concern of their families—and the crowing amusement of Kali's male friends. Kali and Ponna try anything to have a child, including making offerings at different temples, atoning for past misdeeds of dead family members, and even circumambulating a mountain supposed to cure barren women, but all to no avail.

(1) Lemon Notepad from Zella and Co. (see Bright Box for website information).

HUEge Box (extra large)
The HUEge Box included everything in the VIBRANT Box along with:
(1)My Brilliant Life by Ae - ran Kim
Here's the official synopsis:
Despite being house-bound due to an accelerated-aging disorder, Areum lives life to its fullest, vicariously through the stories of his parents, conversations with Little Grandpa Jang—his sixty-year-old neighbor and best friend, and through the books he reads to visit the places he would otherwise never see.
For several months, Areum has been working on a manuscript, piecing together his parents' often embellished stories about his family and childhood. He hopes to present it on his birthday, as a final gift to his mom and dad; their own falling-in-love story.
(1) planner pad from Zella and Co (see BRIGHT Box for website information).
---
Like what you see? Start your own subscription today.
LEARN MORE